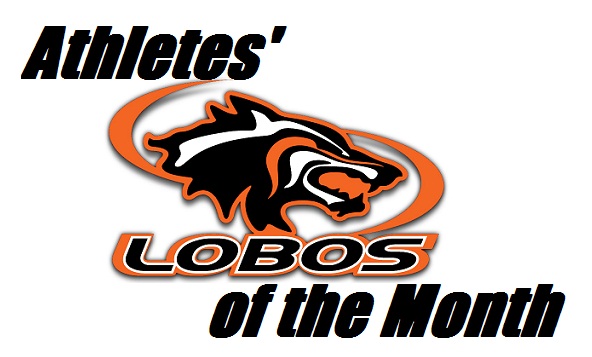 Girls Athlete of the Month ~ November
Alexandra Lopez ~ Cross Country
Alex is a sophomore and has demonstrated strong leadership qualities as a captain of her cross country team. Alex's drive and dedication has led her to consistent improvement and breaking personal records in Cross Country. Alex finished the season with a personal record of 20:30.8 in our CIF semi-finals. She received the Athletes of Character Award from GGUSD for her dedication to both academics and athletics. Alex continuously depicts what it means to be a scholar-athlete and proves to be a great role model to her peers.
Boys Athlete of the Month ~ November
German Ramos ~ Cross Country
German is a sophomore and has shown impeccable qualities on what it takes to be a successful cross country athlete. He shows up ready to work every day, always giving it his all in both practice and races. German's dedication and hard work paid off this year in league.
Girls Athlete of the Month ~ October
Brittney Trujillo ~ Girls Volleyball
Brittney is a senior captain and was a very large part of all of the varsity volleyball team wins this year. She had a strong serving percentage of 90% and an average hitting percent of 80%. She was selected to the Garden Grove First Team All League and coach is going to miss her hard work ethic and competitiveness.
Boys Athlete of the Month ~ October
Christian Leon ~ Boys Water Polo
Christian is the goalie for the Varsity Boys Water Polo team. His 64 saves for the month of October secured a second place finish in the Garden Grove League and in the Central Orange County Tournament. His play this year earned him the honorable distinction of the Garden Grove League Goal Keeper of the Year.

Amy is a senior and Captain on our Varsity Girls Tennis team. She has a record of 10-8 in the singles matches for the month and looks primed to compete in this weeks Garden Grove League Tennis finals. Good luck Amy and congratulations!

Boys Athlete of the Month ~ September
Christian Santana ~ Football
Christian is a senior on our Varsity Football team and a starting wide receiver. In the 4 games in September he had a total of 19 catches for 200 yards and a touchdown. He is also one of the top returners on the special teams unit. Congratulations Christian!